My library matters because...
As Grandparents we visit the library with our grandchildren and try to find quality books. Reading is so important and the library is an integral part of any community.
- Louise and Herman Kessler, Meadow Lake
I need a place that I can focus on study, without being interrupted by cell phone, email and computer. I need to be away from the computer so that I can study computer science.
- Jinngyun Lu, Meadow Lake
My family has been using the library for a number of years. Not only does it allow us to read great books, and watch movies, but to relax and to learn!
- Kaylee McGillivray, Meadow Lake
I love to read, search out "how to" books and borrow movies! Having our local library is a fabulous gift.
- T. Hessell, Radisson
It is an essential cultural and educational institution. I read books.
- M.D., Medstead
If your library matters to you please tell us. Email njk@sasktel.net.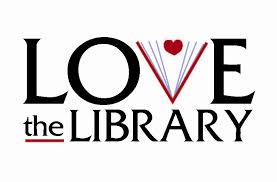 ---
How Valuable is Your Library?
---
THE SASKATCHEWAN LIBRARY TRUSTEES' ASSOCIATION (SLTA) IS A VOLUNTARY ASSOCIATION OF LIBRARY TRUSTEES FROM ACROSS THE PROVINCE WHO HAVE JOINED TOGETHER IN THEIR DEDICATION TO HELP PROVIDE LIBRARY SERVICES THAT WILL MEET THE NEEDS OF SASKATCHEWAN PEOPLE AND THEREBY IMPROVE THEIR QUALITY OF LIFE.
SLTA was established in 1967, made its first annual brief to the Minister in 1968, and was incorporated under provincial law in 1969.

SLTA represents 2,500 trustees representing libraries throughout Saskatchewan, in northern hamlets, rural communities, as well as towns and cities. All persons in Saskatchewan may access the information in these libraries, in whatever media they are provided, without a user fee. Resource-sharing and co-operation are the fundamental strengths of what is called Saskatchewan's "one province" library system – a system that is the envy of the country.

Municipal public libraries exist in Regina and Saskatoon. The seven regional library systems in southern Saskatchewan are Chinook, Lakeland, Palliser, Parkland, Southeast, Wapiti and Wheatland. The northern part of the province is served by the Pahksimon Nuye-áh Library.
---